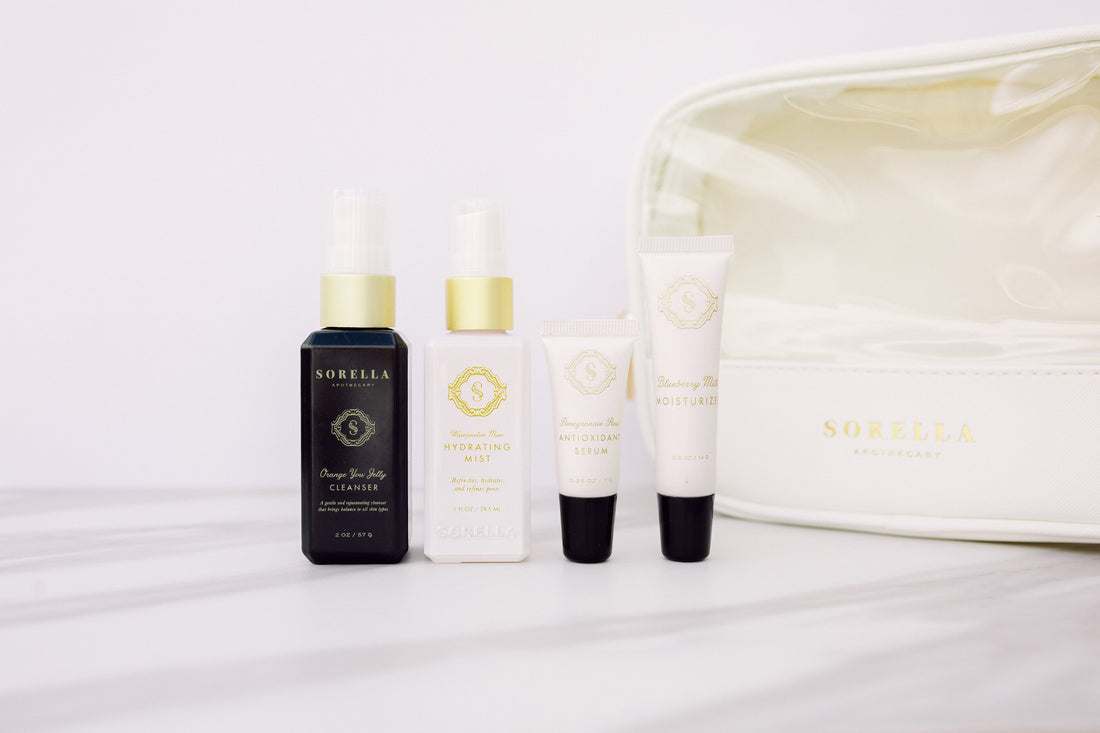 Sorella The Maintenance Kit
Take care of your skin even on the go. Best for normal or combination skin types and overall healthy skin. 
 Includes: 
Orange you Jelly Cleanser - 2 oz.
Watermelon Mint Hydrating Mist - 1 oz.
Pomegranate Acai Antioxidant Serum - 0.25 oz.
Blueberry Milk Moisturizer - 0.5 oz.