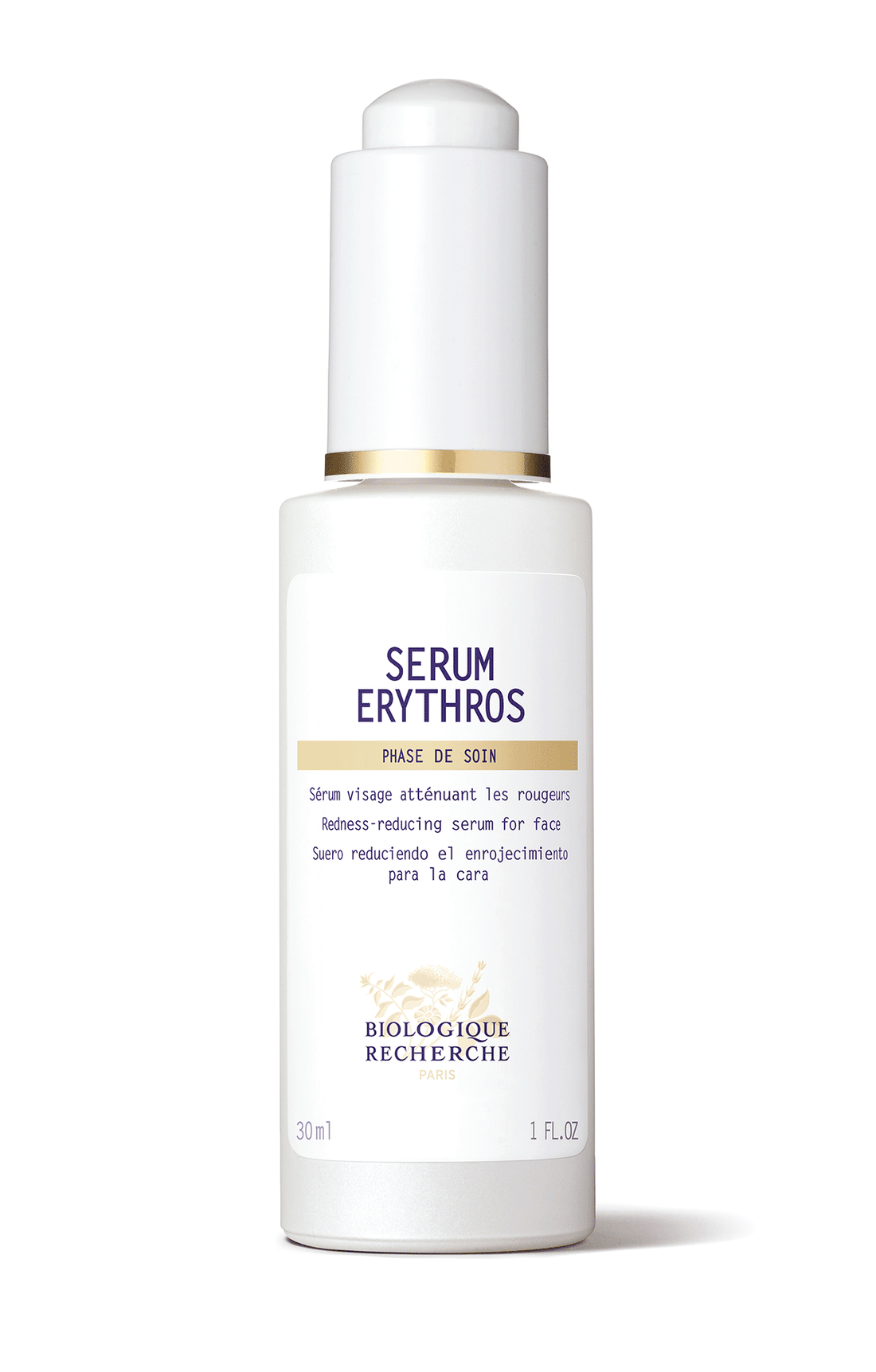 Description
Product Information
Redness-reducing facial serum
Treatment Stage -Serum
• ANTI REDNESS • SOOTHING
Sérum Erythros is a cocktail of seven active ingredients that target the visible signs of rosacea. They combine to act synergistically on three complementary fronts to reduce visible areas of redness, make broken veins less apparent on the skin surface, and soothe any tingling sensations.
Recommended for Skin Instants© prone to rosacea.
INSTRUCTIONS FOR USE
1. After cleansing the skin with Eau Micellaire Biosensible, and perhaps also using the Masque Biosensible, apply 4 to 5 drops of serum to the areas that are afflicted by rosacea

2. Do not apply any P50 Lotions on the areas with rosacea

3. Intensive three-month treatment

PRECAUTIONS FOR USE
Avoid contact with eyes and the area around the eyes. Do not use on children under 3. For external use only.

FORMAT
15ml, 30ml

As each of our products is designed for a specific Skin Instant©,
they are only available after undergoing a skin analysis in one of our Biologique Recherche centers.
Available in store. Contact us at 917-698-6027.
Or:
go to myBR.com, register, and SELECT Jolie Peau as "My preferred Biologique Recherche Spa" to place your order alternatively.