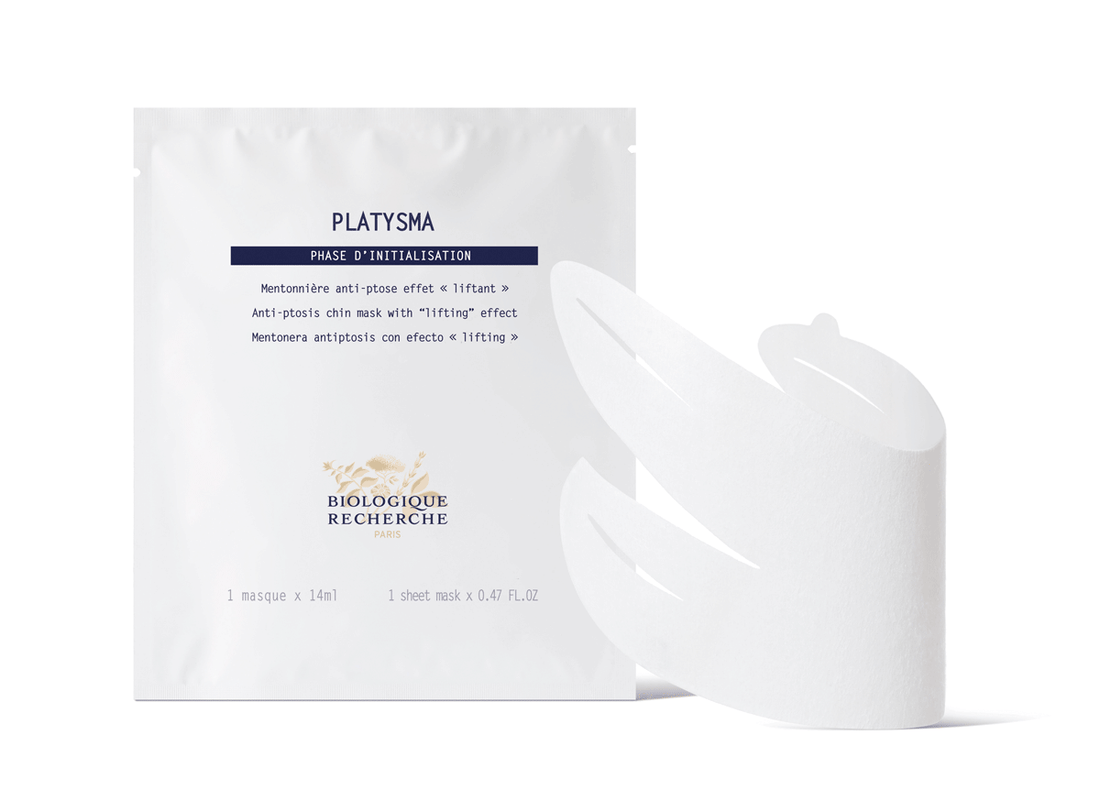 Description
Product Information
Anti-ptosis chin mask with "lifting" effect
Initialization Stage -Patch
• LIFTING • FIRMING • ANTI PTOSIS
With its unique shape and stretchy tissue tailored to the area under the chin, Platysma combines the benefits of an anti-gravity and anti-ptosis mask in a single step. The support's mechanical action combined with firming active ingredients is similar to a face massage and offers a "lifting" effect to tighten the skin.
Facial contours are redefined, its volumes are more harmonious and the jawline is visibly redefined revealing a sublimated oval.
Skin Instants© with sagging contours
INSTRUCTIONS FOR USE
1. Clean and dry your face and neck.

2. Open the sachet, fold the mask out flat with the tab on the top left.

3. Place the upper slits on ears. Press the lower part against the chin then do the same with the lower slits.

4. Smooth out the mask so that it takes the shape of the facial contours.

5. Leave on for 20 minutes. Remove and discard the mask.

PRECAUTIONS FOR USE
Single-use. External use only.

FORMAT
1 sachet

As each of our products is designed for a specific Skin Instant©,
they are only available after undergoing a skin analysis in one of our Biologique Recherche centers.
Available in store. Contact us at 917-698-6027.
Or:
go to myBR.com, register, and SELECT Jolie Peau as "My preferred Biologique Recherche Spa" to place your order alternatively.