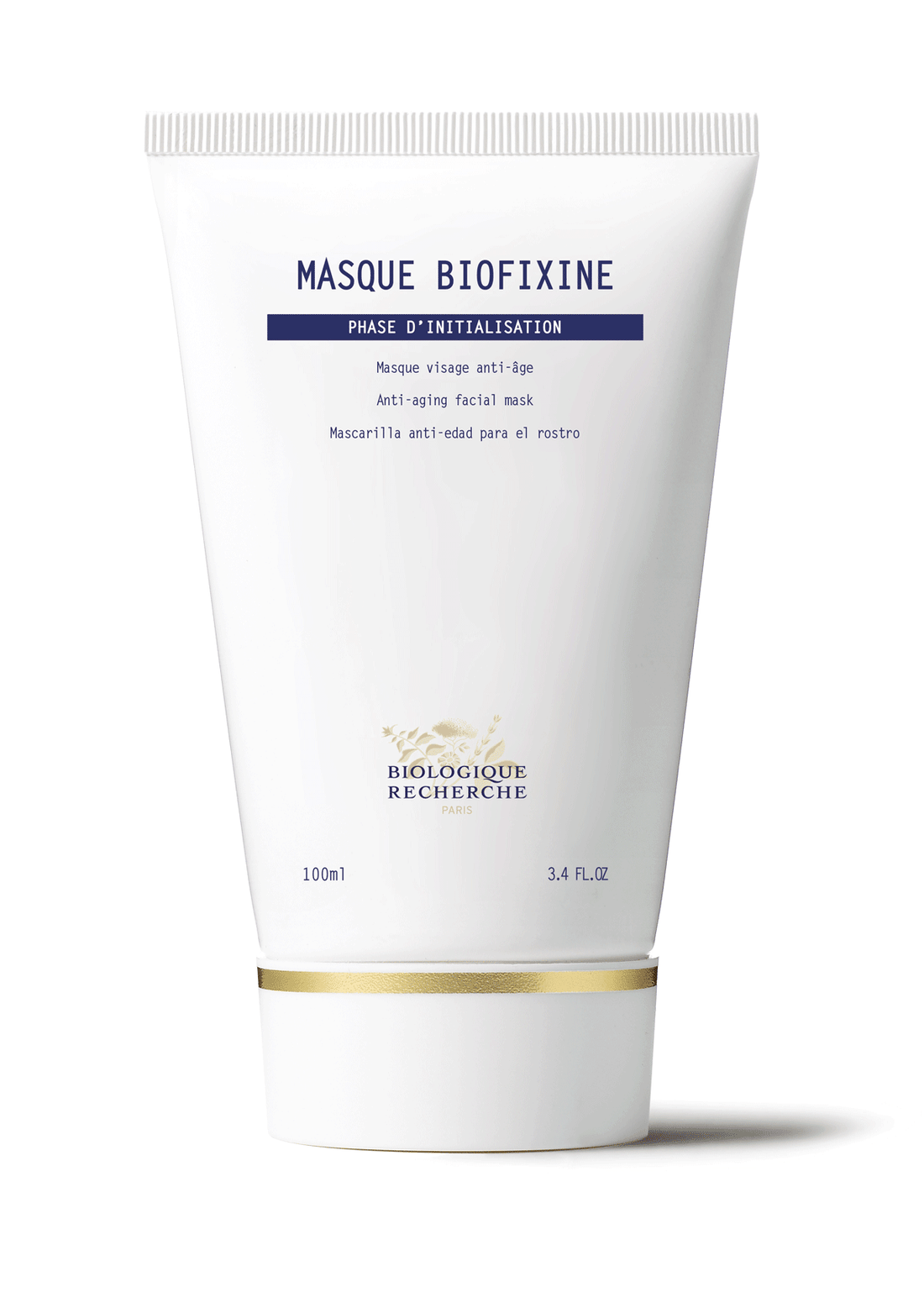 Description
Product Information
Anti-aging facial mask
Initialization Stage -Mask
• ANTI WRINKLE • MYORELAXING • REGENERATING
A genuine ally against wrinkles, Masque Biofixine acts on the surface and appearance of wrinkles, whether they are static (due to skin aging) or mechanical (due to muscle contractions). Myorelax Peptide, known for its relaxing effect on muscle micro-tension, helps correct expression lines on the face.
Its hydrating and antioxidant active ingredients form a protective film and help maintain the skin barrier's integrity to act on dehydration lines. Wrinkles are visibly plumped up, skin is smoother, facial features are tightened. Recommended for Skin Instants© showing the first signs of wrinkles.
Skin Instants© showing the first signs of wrinkles
INSTRUCTIONS FOR USE
1. After cleansing the skin, apply a thick layer onto the face, neck and décolleté. Leave on for 15 to 20 minutes. Rinse with warm water and dry the skin.

PRECAUTIONS FOR USE
External use only.

FORMAT
100ml

As each of our products is designed for a specific Skin Instant©,
they are only available after undergoing a skin analysis in one of our Biologique Recherche centers.
Available in store. Contact us at 917-698-6027.
Or:
go to myBR.com, register, and SELECT Jolie Peau as "My preferred Biologique Recherche Spa" to place your order alternatively.