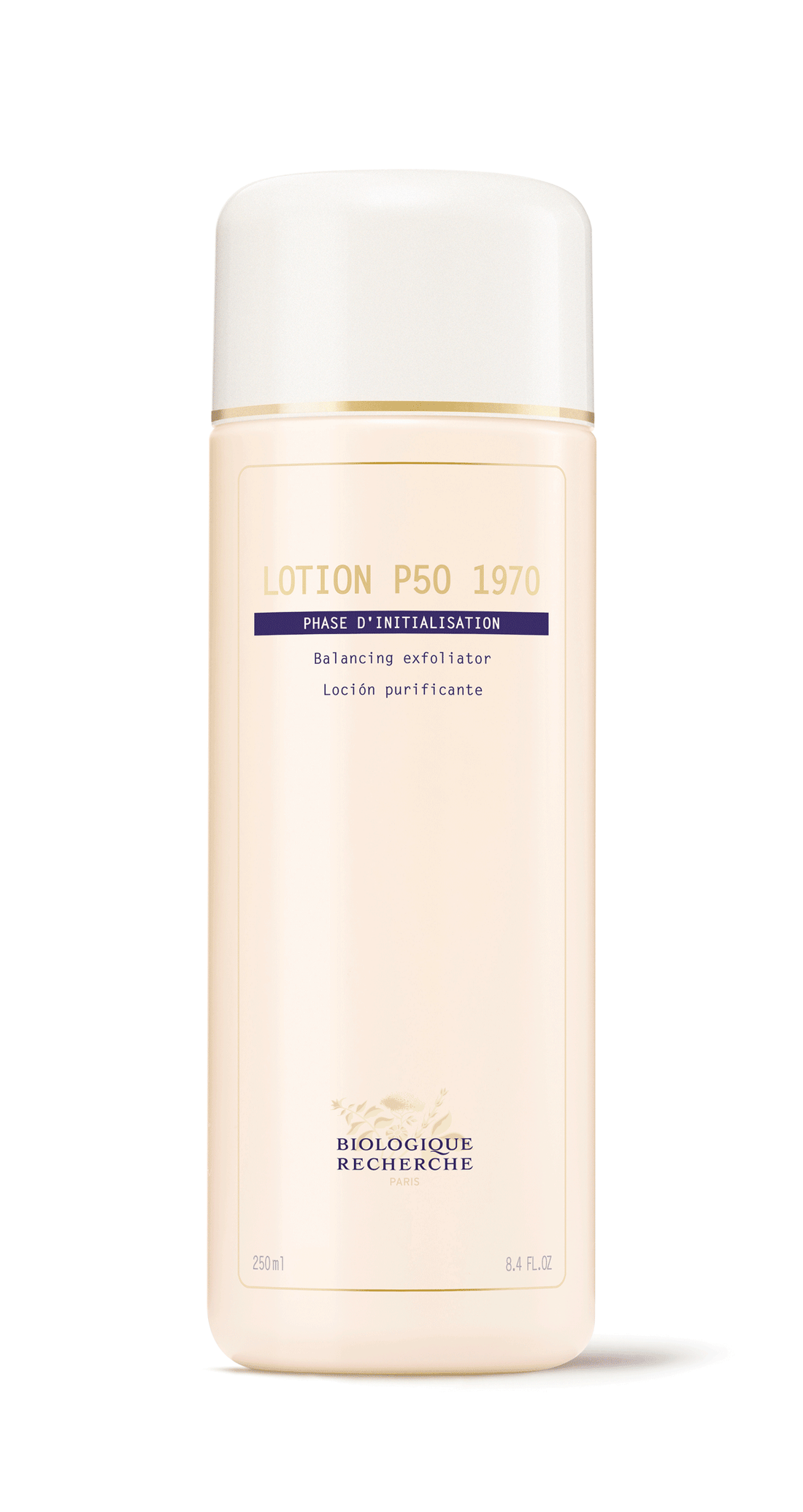 Description
Product Information
Exfoliating and balancing lotion for face
Initialization Stage -Lotion
• EXFOLIATING • PURIFYING • TONING
Lotion P50 1970 is an amazing vitamin-enriched exfoliating lotion that gently purifies, hydrates, tones, controls sebum and balances the skin, visibly improving many common skin conditions including white-heads, blackheads and symptoms of rosacea. Lotion P50 1970 prepares skin to receive Treatment Stage products by exfoliating and toning.
Recommended for stronger, thicker Skin Instants©.
INSTRUCTIONS FOR USE
1. After using a cleansing treatment, pour a few drops of the product on a cotton ball

2. Using upward movements, apply to the face, neck, and décolleté, dabbing gently

3. Do not rub in

PRECAUTIONS FOR USE
Avoid contact with eyes. Not suitable for children. Do not use with a retinoic acid treatment or with products containing Alpha-Hydroxy-Acids (AHA). External use only. Avoid immediate exposure to the sun after the application of the product. As a precaution, do not use during pregnancy and breast-feeding.

FORMAT
50 ml

As each of our products is designed for a specific Skin Instant©,
they are only available after undergoing a skin analysis in one of our Biologique Recherche centers.
Available in store. Contact us at 917-698-6027.
Or:
go to myBR.com, register, and SELECT Jolie Peau as "My preferred Biologique Recherche Spa" to place your order alternatively.