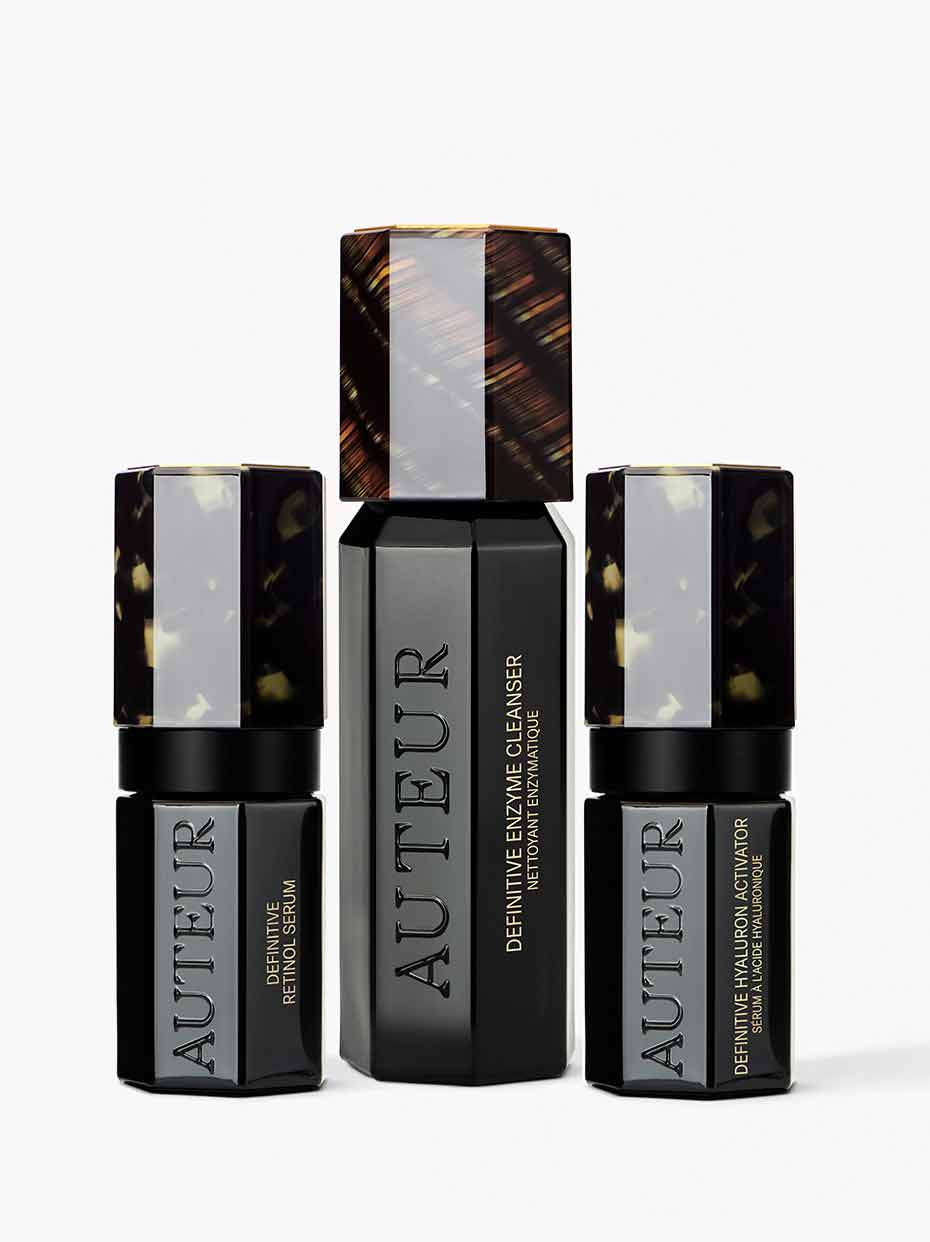 Definitive Exploration Set: Brighten
Discover 5 curated skincare routines in travel-ready sizes.
Explore a high-active skincare routine for regeneration and repair with three AUTEUR Essential products. The Definitive Exploration Set embodies all aspects of the AUTEUR skincare philosophy, featuring a potent combination of peptide-rich formulas that accelerate skin's regenerative capabilities, balanced with soothing, hydrating and protective ingredients. Discover multiple options, curated for each individual skincare journey.

Brighten: Begin your evening retinol-focused routine for targeted brightening, refining and regeneration, balanced with intensive hydration and a focus on the formation of new, healthy collagen. Contains: Enzyme Cleanser (50G), Hyaluron Activator (15ml), Retinol Serum (15ml)
Each skincare routine begins with Definitive Enzyme Cleanser - an antioxidant rich powder-to-foam cleanser that gently exfoliates skin to lift away excess oil and environmental pollutants to fully prepare the skin to receive the complete benefits of the following treatment products. The Definitive Exploration Set is presented in a signature amber presentation box, perfect for gifting.