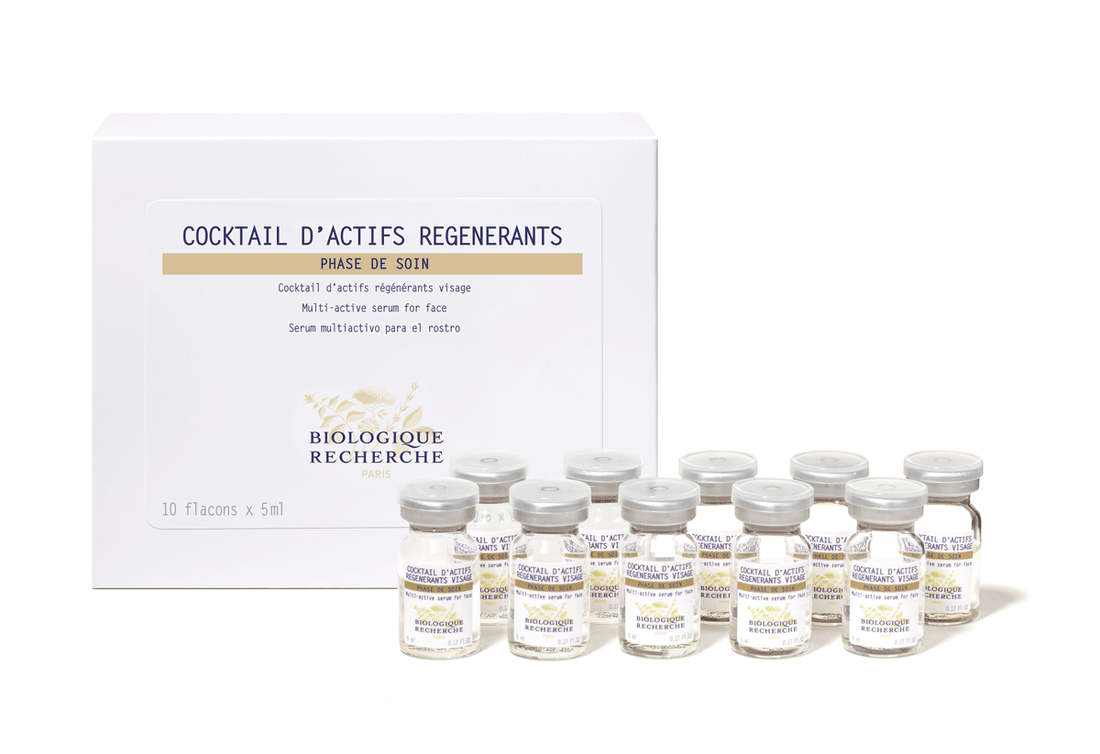 Cocktail d'Actifs Régénérants
Description
Product Information
Cocktail of regenerating active ingredients for the face
Treatment Stage -Serum
• REVITALIZING • REGENERATING • ENERGIZING
The Cocktail d'Actifs Régénérants is a concentrate of 56 regenerating, revitalizing, stimulating and energizing active ingredients derived from the most advanced biotechnology to bring results even on the most devitalized and deficient Skin Instants.
Recommended for the Skin Instants© that are most lacking in vitality and nourishment.
INSTRUCTIONS FOR USE
1. Apply ½ vial to the face, neck and décolleté and repeat the following day

2. Once opened, each vial must be used within 48 hours

3. After opening, the products must be stored in the refrigerator at 4°C

PRECAUTIONS FOR USE
Avoid the area around the eyes. Dermo-cosmetic skincare product for external use only. This product is not injectable.

FORMAT
Boîte de 10 ampoules

As each of our products is designed for a specific Skin Instant©,
they are only available after undergoing a skin analysis in one of our Biologique Recherche centers.
Available in store. Contact us at 917-698-6027.
Or:
go to myBR.com, register, and SELECT Jolie Peau as "My preferred Biologique Recherche Spa" to place your order alternatively.