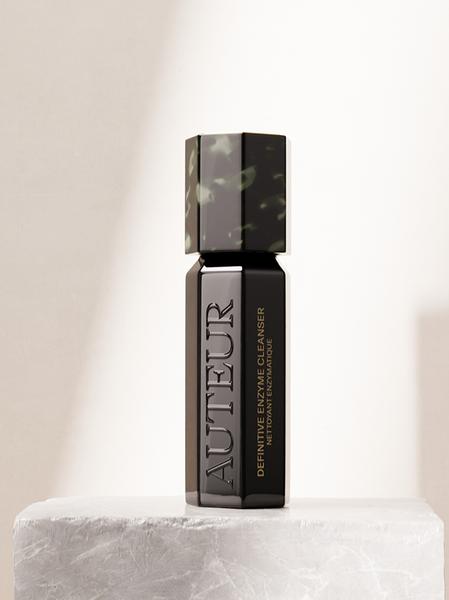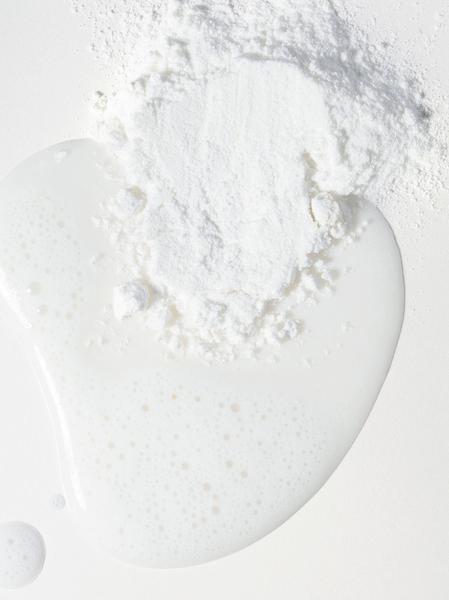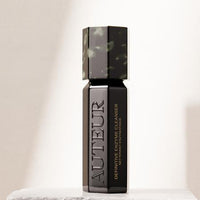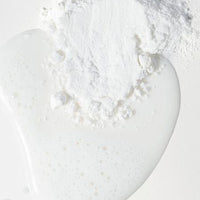 Auteur Essential Definitive Enzyme Cleanser
Description
Product Information
Exfoliating & Cleansing Treatment
A high-active, exfoliating cleansing treatment that rejuvenates cellular turnover, improves skin radiance and texture, and enhances skin's protective functions. Formulated to be an effective first act in a regenerative skincare routine, a sophisticated alpha hydroxy acid, enzymatic complex gently exfoliates, tightens pores, and reduces the appearance of lines and wrinkles.

The antioxidant-rich cleanser features AUTEUR's Vitamin C Compound. A potent combination of Acsorbic Acid and Ascorbyl Glucoside work throughout multiple layers of the skin to fade and prevent age spots and hyperpigmentation, boost collagen production and support cell's optimal functions for brighter, more radiant skin. 
Niacinamide, a derivative of Vitamin B3 works to diminish existing pigmentation and prevent future formation, strengthens and protects skin's lipid barrier, refines pores and further minimizes lines and wrinkles.
Ectoin, a natural, stress-protecting amino-acid molecule protects against cellular environmental damage (including UVA and UVB rays) and inflammation for healthier, more resilient skin while helping skin to maintain an optimal level of hydration.
Refined powdered texture allows for gentle, customizable exfoliating while cleansing. Suitable for daily use for most skin types to clarify and refine skin's texture while improving radiance.
Made in Germany. 
Benefits
Minimise pores and improves texture
Enhance skin radiance
Support a healthy cellular metabolism

How to use
Dispense a quarter size amount of powder into the palm of your hand, slowly adding water to emulsify into a liquid. Massage onto dry or damp skin on the face and neck, allowing the treatment to penetrate for 30-60 seconds, before rinsing with lukewarm water. Use morning and/or evening. For optimal results, follow with AUTEUR Definitive Lifting Toner.

All Ingredients
Definitive Enzyme Cleanser
Disodium Lauryl Sulfosuccinate, Zea Mays (Corn) Starch, Sodium Myristoyl Glutamate, Tapioca Starch, Ascorbic Acid, Niacinamide, Sodium Bicarbonate, Maltodextrin, Lysolecithin, Sclerotium Gum, Citric Acid, Silica, Xanthan Gum, Parfum/Fragrance, Ascorbyl Glucoside, Ectoin, Pullulan, Caffeine, Protease, Limonene